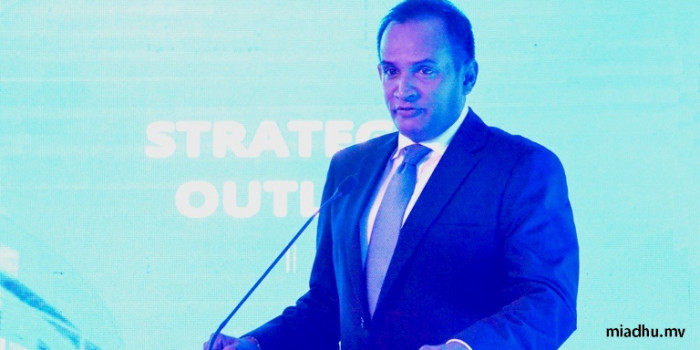 STO to pay dividends at Rf 55 per share – This year will also be successful : Shaheer
STO to pay dividends at Rf 55 per share – This year will also be successful : Shaheer
Estimated time to read the article : 2 min, 38 secs
State Trading Organization, STO has decided to pay dividends at Rf 55 per share. The company held their annual general assembly last night.

Speaking at the assembly the MD of STO Ahmed Shaheer said that the profits of 2017 was less compared to 2016 due to problems related with fuel trade, which is also the main commodity traded by STO. Shaheer noted that even though oil price was rising globally, STO did not increase the price in Maldives.

In 2016 STO made 288 million Rufiyaa as profits while in 2017 it was 217 million Rufiyaa. Shaheer said that even though the profits decreased they decided to increase the dividend payment because they are sure that this year can be made successful based on the performance of the first quarter. In 2016, 51 Rufiyaa was paid per share while this year it is 55 Rufiyaa.

In last night's assembly the public shareholders elected Aisthath Fazeena as a director. KPMG was elected as the auditor for 48,320 dollars.

In addition 3 amendments to the company's regulations were passed. With the regulations the MD of the company will automatically become the CEO as well.

Speaking at the assembly the CFO of STO, Mohammed Mihad said that STO takes loans at the lowest interest rates and then make the biggest profits. "STO takes loans at 6.3 percent interest and we make 15 percent profit" said Mihad.

Ahmed Shaheer said that they get low interest loans because the lenders know that they take loans for profitable ventures. "Last year the biggest investments were to improve oil trade. We developed Funadhoo and bought a new oil tanker. We are benefitting from it as well.

The board of the company answered questions from the shareholders. Since they did not suggest anything new which can be suggested to improve the profits, it showed that they were happy with they way the company is running.