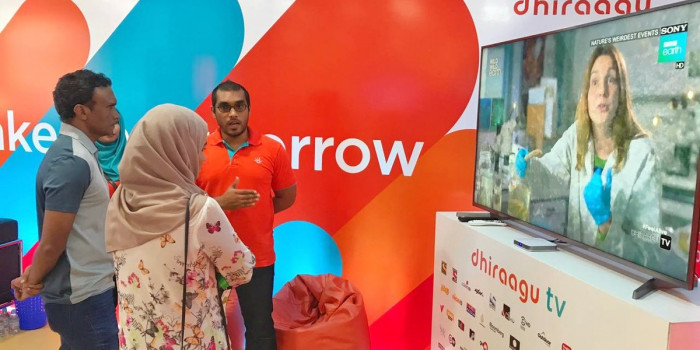 Dhiraagu TV launches "Love Nature" a 4K TV channel
Dhiraagu TV launches "Love Nature" a 4K TV channel
Estimated time to read the article : 1 min, 5 secs
Dhiraagu TV has launched a 4K TV channel called "Love nature". This channel will show various documentaries related to the nature and is famous among Asia pacific countries.

The channel will be included as a bonus channel of the intro package of Dhiraagu TV.

The channel will be only available to customers who views Dhiraagu TV via fiber cable. Hence it is now available in Male' and other nearby islands with fiber connection.

The price of the introductory package of Dhiraagu TV is 300 Rufiyaa and more than 80 channels are available in this package.

According to Dhiraagu, no special joybox will be needed to watch 4K channels and under a promotion those who subscribe to Dhiraagu TV will get a joybox for free.