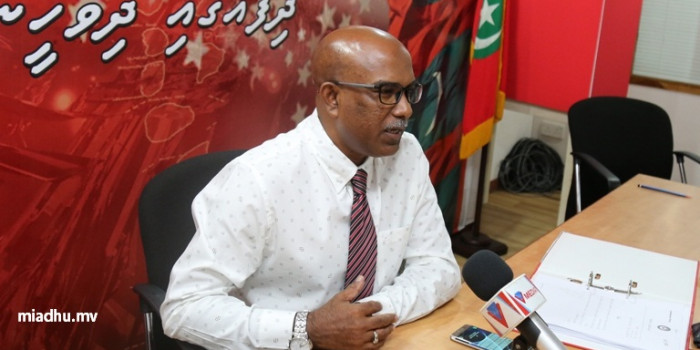 ACC cannot challenge the verdict of the Supreme Court : Sameer
ACC cannot challenge the verdict of the Supreme Court : Sameer
Estimated time to read the article : 1 min, 43 secs
Secretory General of JP, Ahmed Sameer have said that the Anti-Corruption Commission of the Maldives does not have the authority to challenge the decisions of the Supreme Court.

Sameer said that the Supreme Court verdict shows that JP leader Qasim Ibrahim's Villa Group does not have to pay anything to the state but ACC is trying to change it.

Sameer said that he believes that ACC is issuing statements against Villa and that he believes that they are being influenced by President Yameen. He said that the people can see how much the President of ACC is trapped from the statements of his which were leaked few weeks back.

Furthermore, he said that he does not believe that any authority can challenge the rulings of the judiciary, but however said that things are being done through undue influence.

Sameer said that he suspects that the government is trying to influence the upcoming presidential elections.

"We see everything that is present in an authoritarian regime. However, none of this will diminish the work that is being done by JP leader Qasim Ibrahim and rest of the opposition coalition. With the will of Allah we will win" said Sameer.