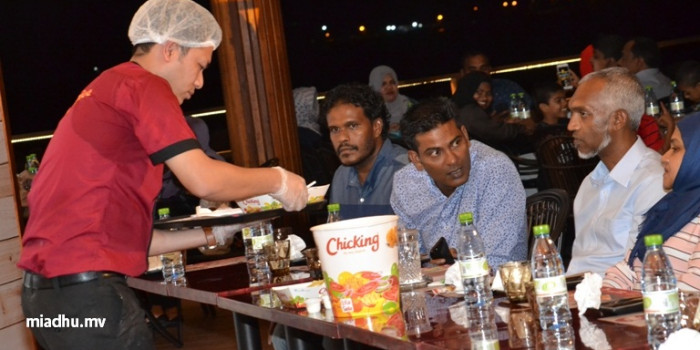 Chicking outlet opened at Rasfannu Pavilion
Chicking outlet opened at Rasfannu Pavilion
Estimated time to read the article : 0 min, 46 secs
Chicking a fast food chain operating over 143 outlets all over the world, has opened an outlet at Rasfannu Pavilion.

The outlet was officially opened by the First Lady Fathimath Ibrahim. Speaking at the opening ceremony of the outlet the MD of MWSC Fazul Rasheed said that the president wants Maldives to have services which are available in other countries, even though Maldives is a small country.

Fazul noted that, now there are many international franchises operating in Maldives and said that more franchise restaurants will be opened at Rasfannu.