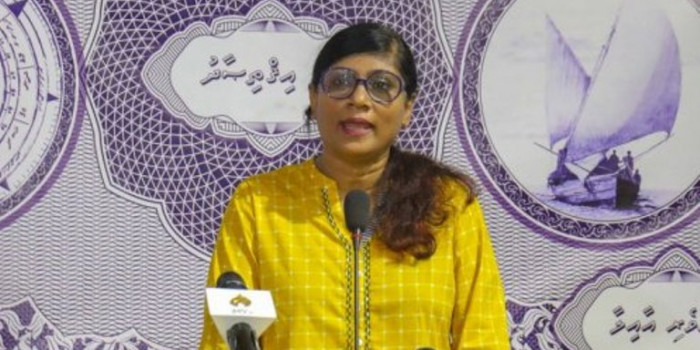 Opposition coalition signs the voters list
Opposition coalition signs the voters list
Estimated time to read the article : 1 min, 14 secs
Opposition coalition has signed list of voters who will vote in the upcoming presidential elections. Mariya Didi the spokesperson of the opposition candidate Ibrahim Mohammed Solih, have said that Ibu signed 23 different lists.

Speaking at a press conference held today, Mariya Didi said that Ibu signed each and every page of the list given by the Elections Commission. She said that even though EC has to give a copy of the list to the candidate so far a list has not been given.

In addition, Mariya said that it is not clear whether the ballot papers have been printed or not. In addition she said that if the EC plans to conduct a verification procedure, they have to do it before the vote.

"According to the constitution, the only thing that can be done after voting is, counting the vote" said Mariya.