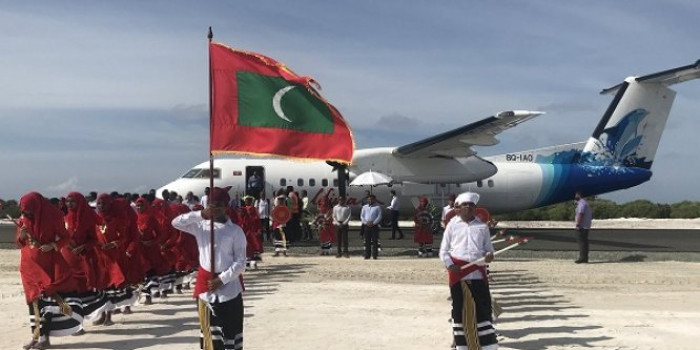 Test flight lands at Kulhudhuhfushi airport
Test flight lands at Kulhudhuhfushi airport
Estimated time to read the article : 0 min, 52 secs
A test flight has landed at Hdh.Kulhudhuhfushi airport today. The flight landed today at 15:11 hours.

Senior government officials arrived at Kulhudhuhfushi from the flight. Celebratory events were held to mark the landing of the flight.

Many people gathered to see the landing of the first test flight. A total of 53 million Rufiyaa was spent from the state budget to develop the airport. The government aims to complete the project before the next Sunday. The runway of the airport is 1200 meters long and 30 meters wide.

The government has not announced when they plan to start operations at the airport.