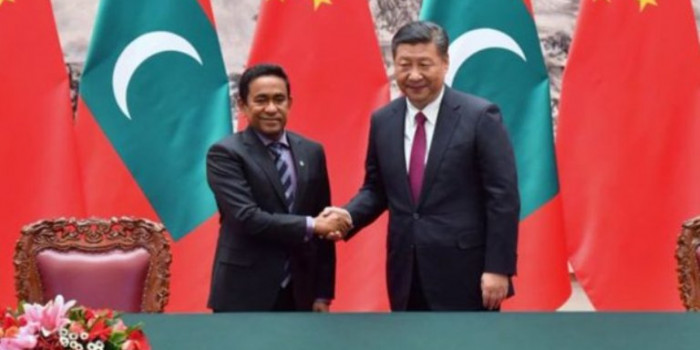 Debt to China less than estimated !
Debt to China less than estimated !
Estimated time to read the article : 1 min, 7 secs
Finance Minister Ibrahim Ameer has revealed that Maldivian debt to China is less than previously estimated. Since the financial status of the country was not transparent in the previous administration it was believed that loans to China amounts to 3 billion dollars.
However Finance Minister Ameer said that Maldives owes 1.4 billion dollars to China and that is 38% of the external debt of the Maldives.
So far 858 million dollars from the 1.4 billion dollars has been dispersed according to Ameer. China committed 700 million dollars to the government and 900 million dollars to state owned companies.
Those include housing projects, airport project and projects of STELCO. The loan for the bridge is 66 million dollars. In addition Ameer said that the previous administration issued sovereign guarantees worth 1.368 billion dollars to 24 parties.