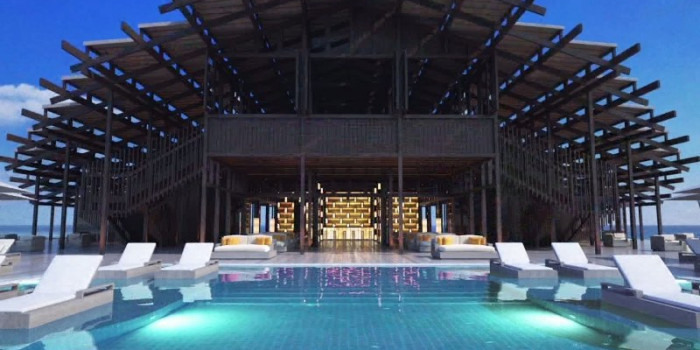 Kudadhoo Private Island resort becomes the first to be fully solar powered
Kudadhoo Private Island resort becomes the first to be fully solar powered
Estimated time to read the article : 0 min, 50 secs
Kudadhoo Private Island Resort has become the first resort in Maldives to be fully solar powered.
The resort is powered by the solar panels installed on the roofs of the two main water bungalows of the resort. The resort was designed by Yuki Yamazaki, an American citizen. He said that he wanted the resort to be aesthetically pleasing even with the solar panels.
The newly developed Kudadhoo Private Island resort is one of the most beautiful resort in the Maldives and costs roughly 3000 pounds per night. The resort is owned by Crown and Champa holdings.