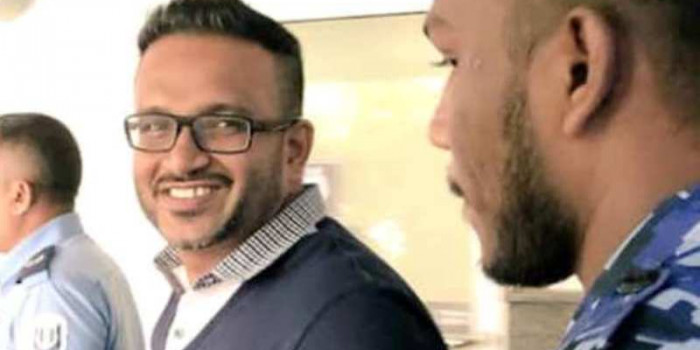 Adheeb to be taken back to prison tonight
Adheeb to be taken back to prison tonight
Estimated time to read the article : 1 min, 14 secs
Maldives Third way Democrats party has stated that Maldives Police Service is planning to take former Vice President and president of MTD Ahmed Adheeb back to prison tonight.
MTD's official twitter handle tweeted requesting the public to gather at IGMH because the government has forced the doctors to change their decision to perform a surgery on Adheeb and plans to transfer him to prison tonight. At the moment he is admitted at IGMH.
Adheeb's wife Nashwa tweeted saying that the government forced the doctor to discharge Adheeb even though the doctor previously advised to perform a surgery.
Adheeb was transferred to house arrest after a surgery back in November. However he was taken back to prison earlier this month and he was admitted at IGMH a day after he was taken back to prison.