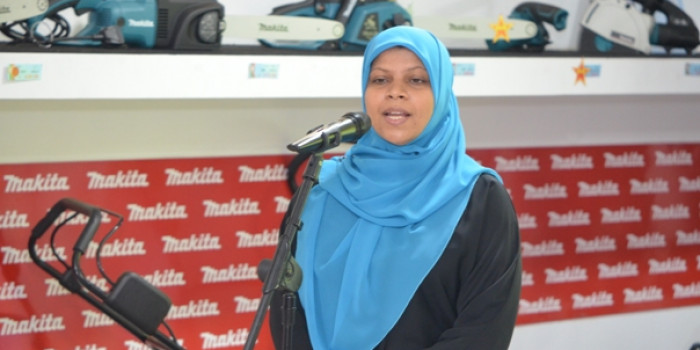 Sihr is forbidden in all cases- Anara
Sihr is forbidden in all cases- Anara
Estimated time to read the article : 2 min, 5 secs
Anara Naeem, MP for Makunudhoo has said that Sihr is from the seven major sins and it is forbidden in all cases.

Anara made this remark speaking at the team selecting ceremony of the Bashi tournament held by STO Home Improvement.

She said that many people throughout the world commit Sihr to win a sports competition. She said that this is something very dangerous and a Muslim should never commit such a grave sin.

Anara said that some cases the Sihr falls upon the one who commits Sihr. She said that in many cases this has happened leading the person to live a difficult life.

She said that it is one of things with which people have been tested, in the past and currently, among the nations of the past, during the Jaahiliyyah and in this ummah.

She added that the less there is knowledge and awareness of faith, the less attention the authorities pay to this matter – the more the practitioners of sihr and trickery increase and spread in the land, to take the people's wealth and confuse them and do other things the more ignorance increases.

"When knowledge prevails and faith increases, and the Islamic authorities are powerful, the number of these evil people shrinks and they move from one land to another, seeking a place where their falsehood will be accepted and they will be able to engage in their trickery and corruption," she said.