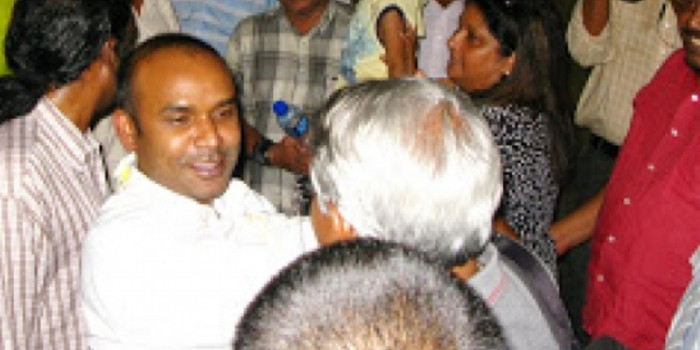 DO Sappe' to form a political party
DO Sappe' to form a political party
Estimated time to read the article : 1 min, 20 secs
Founding member of MDP and former editor of Dhivehiobserver Ahmed Shafeeg Moosa (DO Sappe) has decided to form a political party.
Sappe' stated that he will be forming a party named Dharumavantha Party. He said that he will complete the process of forming the party in the coming months.
He said that he decided to leave MDP and form a new party because there is no good political leader in Maldivian politics anymore. He said that he sees himself as someone who is responsible for the people and that he worked for the benefit of the people in the past as well.
Sappe said that MDP changed their ways as soon as they won the election. He said that the party is based around just one individual and has no democratic norms.
He stated that the purpose of Dharumavantha Party will be to win the 2023 presidential elections.