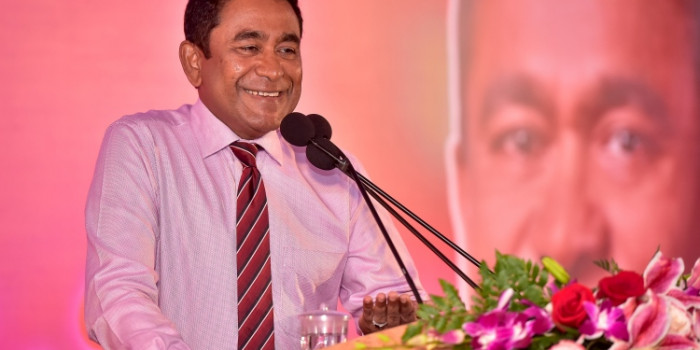 High Court frees President Yameen
High Court frees President Yameen
Estimated time to read the article : 1 min, 7 secs
High Court of the Maldives has ordered to free former President Yameen.
The Criminal Court of the Maldives ordered to detain the former president on 18th February during the first hearing of the money laundering case against him.
President Yameen's lawyers appealed the case at the high court and today the high court ordered to free him.
Even though he was ordered to be detained, since 13th of this month he has been under house arrest for medical reasons.
The high court stated that a person can be kept in detention for maximum 30 days during trial, under the criminal procedures act and hence ordered to free the former president since there is no further reason to detain him.