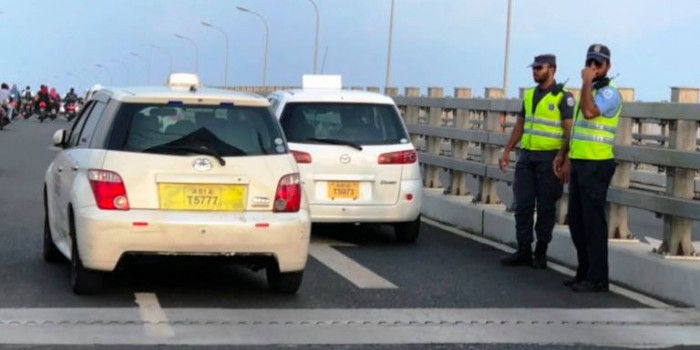 Police takes action against 59 people who operated vehicles without license
Police takes action against 59 people who operated vehicles without license
Estimated time to read the article : 0 min, 44 secs
Maldives Police Service has revealed that they took action against 59 people for operation vehicles without licenses in the past week. In addition 968 were given tickets for parking violations.
Police stopped 569 motorcycles in routine checks last week. Out of them 113 caught without a license and 59 people were riding without the license in their possession.
In addition, 14 people were fined for speeding and two minors were fined for riding without a license.
Police towed 17 motorcycles and 18 4 wheelers for traffic violations.