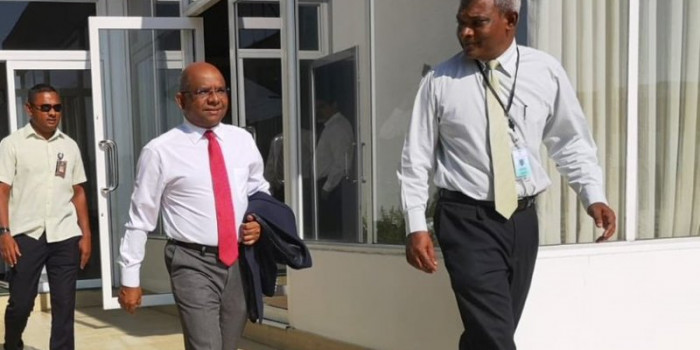 Foreign Minister Abdullah Shahid departs to Romania
Foreign Minister Abdullah Shahid departs to Romania
Estimated time to read the article : 0 min, 50 secs
Foreign Minister of the Maldives, Abdullah Shahid has departed to Romania on an official visit.
He is visiting the country on an invitation from the foreign minister of Romania.
According to Foreign Ministry, the minister will meet with the foreign minister of Romania and discuss ways to strengthen the relations between the two countries.
In addition, Foreign Minister Shahid will pay a courtesy call on the Vice Prime Minister of Romania Ana Barchlo.
The minister visited Sri Lanka yesterday and visited senior officials of the country.