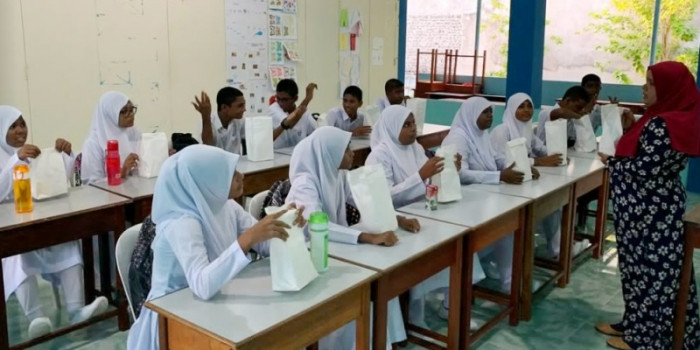 Education Ministry announces tender for parties to supply breakfast for schools in Maldives
Education Ministry announces tender for parties to supply breakfast for schools in Maldives
Estimated time to read the article : 1 min, 5 secs
Education Ministry of the Maldives has announced a public tender for parties to supply breakfast for the schools in Maldives.
The announcement states that those who are interested should submit their names to the schools they are interested in providing this service.
According to the ministry, on 19th of this month, the ministry will hold a pre-bid meeting and the bids will be opened on 23rd May.
The ministry conducted pilot projects of providing free breakfast at school in 25 schools. According to the ministry, the program was very successful.
The government plans to provide free breakfast in all schools of Maldives starting from the second semester of studies and has allocated 123 million Rufiyaa for the program in the state budget.