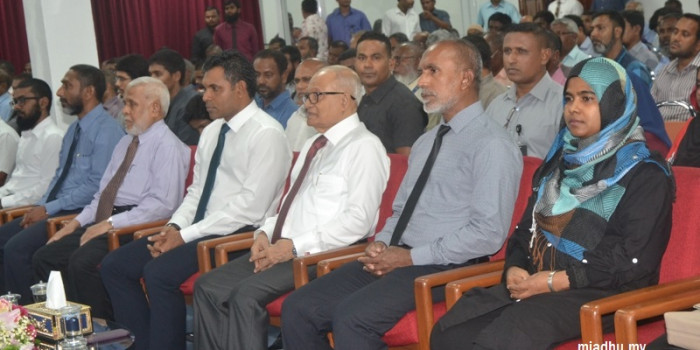 Islamic Ministry begins religious lecture series for Ramadan
Islamic Ministry begins religious lecture series for Ramadan
Estimated time to read the article : 0 min, 48 secs
Islamic Ministry of Maldives has begun religious lecture series for the month of Ramadan.
The first lecture was held last night at the Islamic Center. The guest speaker of the event was former President Maumoon Abdul Gayyoom.
President Maumoon talked about the importance of the Holy Quran and about its significance in Ramadan.
Maldivian government began conducting religious lectures in Ramadan during the administration of Mohammed Ameen. The program was discontinued after Mohamed Ameen's administration ended, and it was restarted by former President Maumoon.