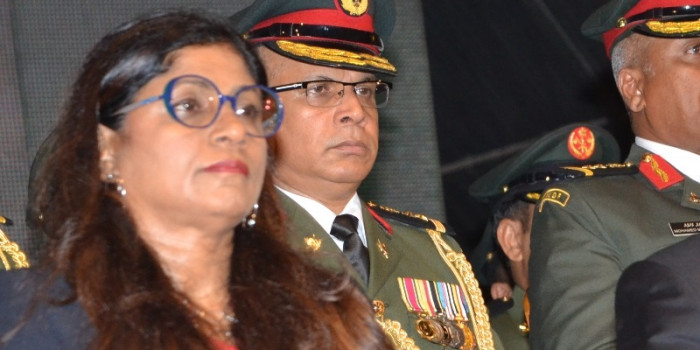 We are increasing the capacity of the security services for any potential danger : Defence Minister
We are increasing the capacity of the security services for any potential danger : Defence Minister
Estimated time to read the article : 1 min, 19 secs
Defence Minister Mariya Didi has stated that the capacity of the security services are being increased to deal with an potential danger Maldives might face.
She made this statement while in an interview to The Hindu. The minister said that, various works are being done to increase the operational capacity of armed forced and other agencies in Maldives.
When asked whether there is a threat of a terror attack to the Maldives after the recent attacks in Lanka, the minister said that they have not received information of any attacks, but the army is preparing to face an attack like that.
She also said that the countries in the region should work together to prevent terror attacks and the countries should share intelligence information with each other.
In addition, she stated that the government is preparing a rehabilitation program for those with radical and extremist views.