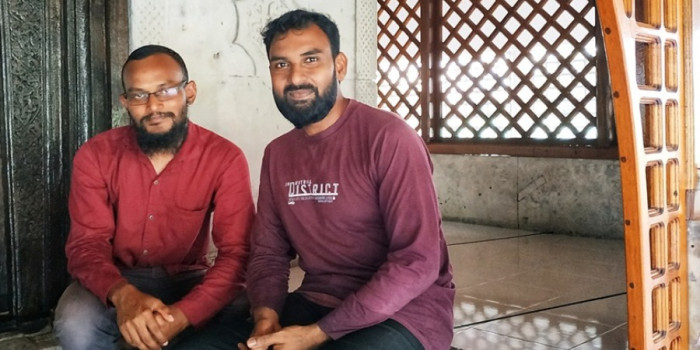 Indian teacher working at Ihavandhoo School accepts Islam
Indian teacher working at Ihavandhoo School accepts Islam
Estimated time to read the article : 2 min, 17 secs
An Indian teacher working at Ihavandhoo School has accepted Islam.
Team Dawa Maldives revealed on the organization's Facebook page that Goakula Krishnan, an Indian born in Tamil Nadu accepted Islam a week prior to Ramadan.
He was brought up as Hindu and he became interested in Islam after learning about Prophet Jesus through Islamic books.
He became a Muslim after witnessing the importance given by Muslim on performing the salat. According to the page, his was astonished by how all his friends and other Muslims he has seen in his life, leave everything to perform Salat.
The page stated that he is learning more about Islam and that he knows the give pillars of Islam.
"It has just been 10 days since he became a Muslim. He knows the 5 pillars of Islam even now. He knows how to perform ablution and he even performs Salat. He even calculated how much he has to give as Zakat. He is even fasting and performing Salat al Tharaaweeh. In addition he learned how to recite Surah Al Fatihah and some other surahs" says a post of Team Dawah Maldives' Facebook page.
In addition the page states that, he listed to the stories of Salman Al Farisi and Prophet Mohammed ( PBUH) with great interest.
According to the page he requests everyone to pray that his family is also shown the right path like how he was shown the right path. His mother is a Hindu and his father is a Christian.