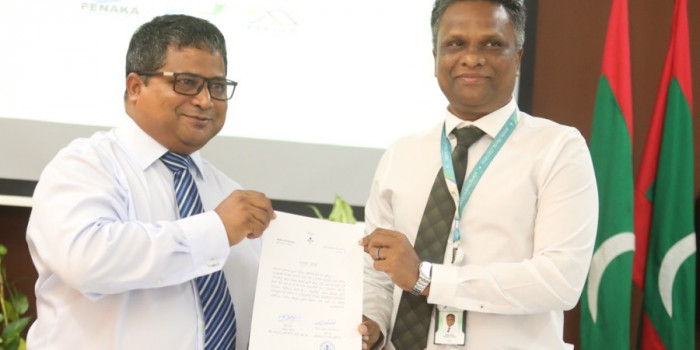 LED lights given to utility companies to be distributed to all households of Maldives
LED lights given to utility companies to be distributed to all households of Maldives
Estimated time to read the article : 1 min, 4 secs
Environment Ministry has handed over LED lights to utility companies.
These LED lights will be distributed to all households in the Maldives. Two LEDs will be given to all households. LEDs were provided to State Electric Company, Fenaka Corporation, and Male Water and Sewerage Company.
In the ceremony held to handover the lights to the utility companies, Environment Minister Dr.Hassan Rasheed talked about the importance of reducing energy use to reduce the cost of electricity.
In addition, the minister noted that the government is working on the compliance documents for building codes which is needed to economize the energy use.
The LED lights are environment friendly and 200,000 lights will save 9600 units of electricity every day.