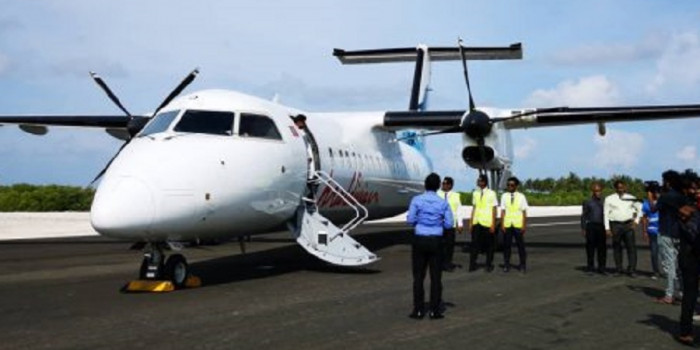 Kulhudhuhfushi Airport begins operations
Kulhudhuhfushi Airport begins operations
Estimated time to read the article : 0 min, 52 secs
Kulhudhuhfushi Airport has officially begun operations today. The first scheduled flight to the airport landed today.
The first flight to land at the airport is Maldivian flight Q2 440. Senior officials of the Transport Ministry went to Kulhudhuhfushi from this flight.
The airline has stated that all the seats to the island has been booked up until next Saturday. Former President Yameen's administration opened the airport on 18th September 2018. However scheduled flights to the airport did not begin then.
At the moment the airport has very limited facilities including a runway and a terminal.