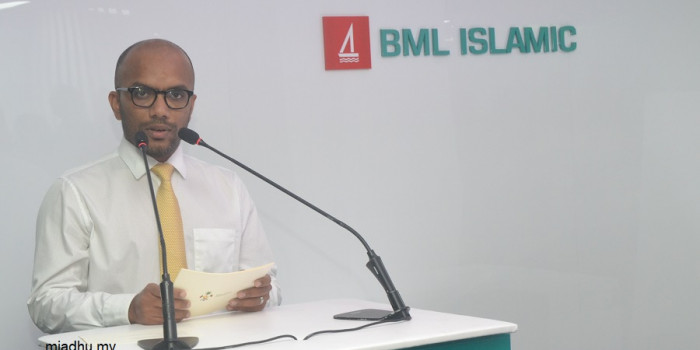 Islamic Finance should be developed in the Maldives to a global level : Ameer
Islamic Finance should be developed in the Maldives to a global level : Ameer
Estimated time to read the article : 1 min, 40 secs
Finance Minister of the Maldives Ibrahim Ameer said that Islamic finance should be developed in the Maldives to a global level and that the government will cooperate and assist the financial institutions to do that.
Speaking at the opening ceremony of the new HQ of Bank of Maldives' Islamic, the minister said that Islamic finance is developing at a fast pace around the world and that it is not only muslims who use it. He said that people of other religions are also using Islamic finance now.
He said that only less than 20% of the Muslims use conventional banking and hence it is important to develop Islamic banking to cater for the need in Maldives. He said that while the government is trying to develop SMEs it is important to develop Islamic financing options targeted for that area.
Ameer said that there will be a positive impact on the economy of Maldives if Islamic financing is developing in Maldives. "It is important to get investments to develop these systems" said Ameer. He also highlighted the importance of training people and acquiring machineries to develop this sector.