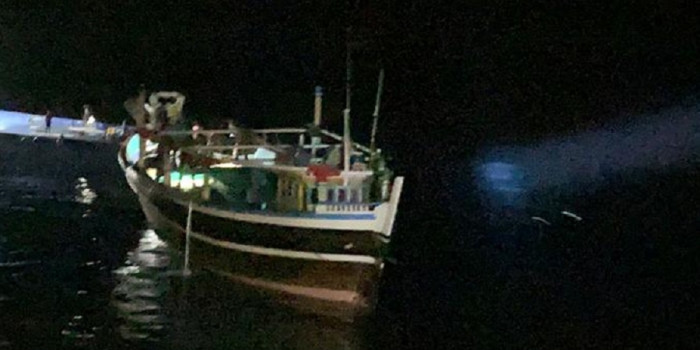 MNDF seizes a boat which tried to smuggle drugs to Maldives
MNDF seizes a boat which tried to smuggle drugs to Maldives
Estimated time to read the article : 0 min, 56 secs
Maldivian National Defence Force and Maldives Police Service has seized a boat which was trying to smuggle drugs to Maldives.
Indian Coast Guard shared information about the boat to the Maldivian coast guard on 1st October 2019.
In an operation conducted on 5th august, the boat was seized 172 miles off the coast of Ha.Thuraakunu. According to MNDF they found 150 kilograms of drugs on the boat and the boat had no identification papers.
In addition, the coast guard brought a Maldivian vessel which is believed to have gone to collect drugs from this boat. Both the boats are now being brought to Male'.