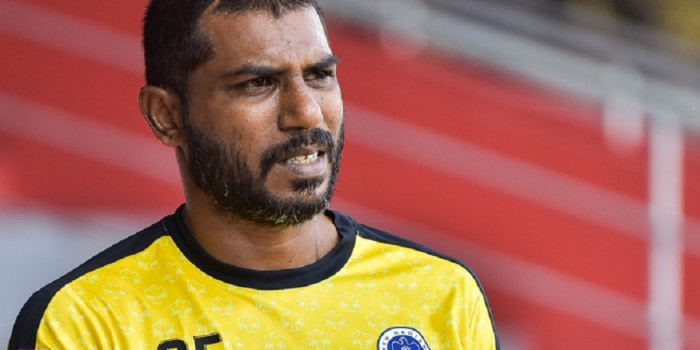 Imran stops playing football
Imran stops playing football
Estimated time to read the article : 1 min, 10 secs
Imran Mohammed the best goalkeeper Maldivian football has ever seen has retired from professional football.
In a Facebook post he announced that he has retired from playing football.
"I stopped playing football. I believe that this is the right time" said Imran.
He said that he believes that new and young players will emerge in future and that he hopes the best for Maldivian football.
Imran also stated that he is thankful that he has been recognized by the government for his contribution to the state and he also thanked all his supporters.
Imran started his football career in 1999. He played for Victory, New Radient, VB Addu FC, Maziya and TC. He was also in the team which won the Saff Champion in 2008.