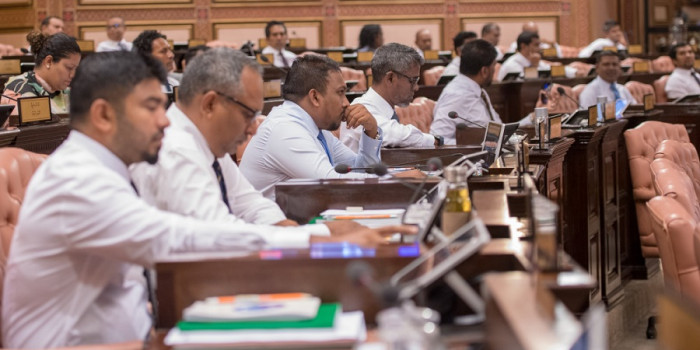 Judge Hailam's verdict on President Yameen's case will not be fair: Ruling party MPs
Judge Hailam's verdict on President Yameen's case will not be fair: Ruling party MPs
Estimated time to read the article : 1 min, 8 secs
Speaking at the parliament today, ruling party MDP's members have stated that Justice Hailam's verdict on President Yameen's case will not be fair.
Some members stated that because Hailam shared a cartoon where national hero Hussain Adam is seeing dragging a group of people who are bounded by a chain. Among the people in the cartoon includes President Solih and speaker of the parliament Mohammed Nasheed.
In addition MP Nihad of Feydhoo constituency accused Hailam of taking 2 million dollars as bribes from former President Yameen and said that he has agreed to issue a verdict which is favorable to the former president.
In today's session opposition members protested as MDP members talked about removing Justice Hailam from the criminal court.