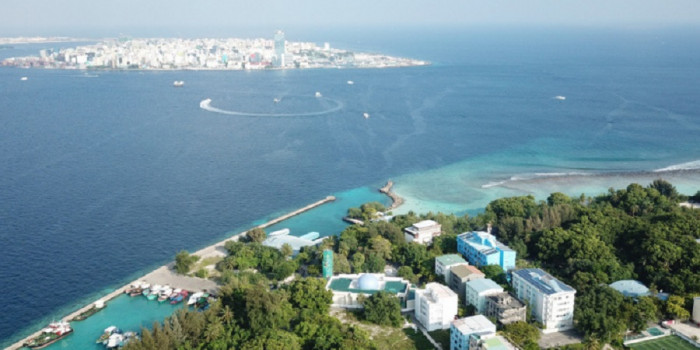 MVR 411 million allocated to develop Male-Thilafushi bridge
MVR 411 million allocated to develop Male-Thilafushi bridge
Estimated time to read the article : 1 min, 18 secs
The government has allocated MVR 411 million to develop a bridge between Male and Thilafushi.
While presenting next year's state budget in the parliament today, Finance Minister Ameer stated that at the moment surveys required to develop a chain of bridges connecting Male to Gulhifalhu is going on.
He said that this connectivity will benefit the country economically, and warehouses in Male' can be relocated to industrial zones in Gulhifalhu. The minister said that this project will be facilitated by Planning Ministry, Maldives Ports Limited, Greater Male' Industrial Zone and Transport Ministry.
In addition the minister said that 247 million has been allocated to relocate Male' Commercial Port to Gulhifalhu.
The government plans to spend 7.9 billion Rufiyaa on economic and industrial development. Out of that 84% will be spent on capital expenditure while 16 percent will be spent on recurrent expenditure.