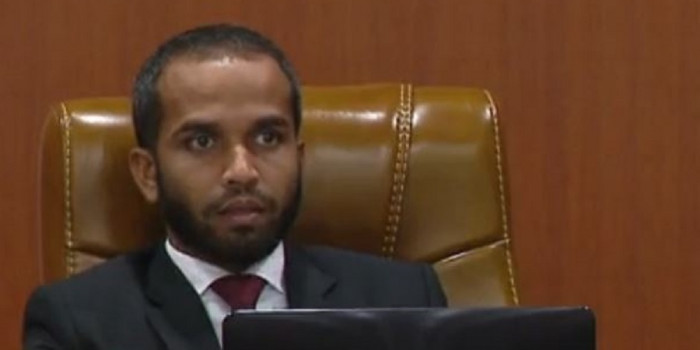 JSC suspends Chief Judge of the Criminal Court
JSC suspends Chief Judge of the Criminal Court
Estimated time to read the article : 1 min, 26 secs
Judicial Service Commission of the Maldives has suspended Ahmed Hailam the chief judge of the Criminal Court.
He was suspended after he refused to attend a summon sent by the commission late last night to appear before the commission at 8:00 am today. The commission began investigating him after he posted a cartoon in the recreation viber group of the Criminal Court which depicts national hero Hussain Adam dragging President Solih and President Nasheed along with the masterminds of 3rd November attacks in chains.
Hailam issued a statement late last night apologizing for posting that picture and stated that he did not realize that one of the figures in the illustration depicted President Solih. He also sent a letter to the JSC stating that, his statement will be his answer to the commission with regard to the case and hence he will not attend the JSC hearing. However JSC decided to suspend him and cancel the hearing of President Yameen which was scheduled for 1300 hours today.