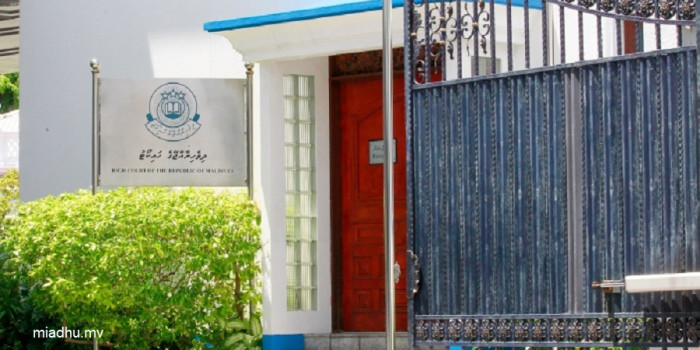 Hathif Hilmy and Hussain Mazeedh to be appointed to the High Court
Hathif Hilmy and Hussain Mazeedh to be appointed to the High Court
Estimated time to read the article : 0 min, 55 secs
Judicial Service Commission has decided to appoint Hathif Hilmy and Hussain Mazeed to the High Court of Maldives. At the moment they are justices of the Civil Court.
JSC made this decision in a meeting held today. Both Mazeed and Hathif applied for the vacant positions at the High Court. The High Court bench has 11 justices. According to JSC 12 justices applied for the two posts.
A High Court justice gets MVR 36,000 as basic salary while a living allowance of MVR 15000 and a risk allowance of MVR 3300 is given to a judge. In addition a phone allowance and medical insurance is also given to the judges.