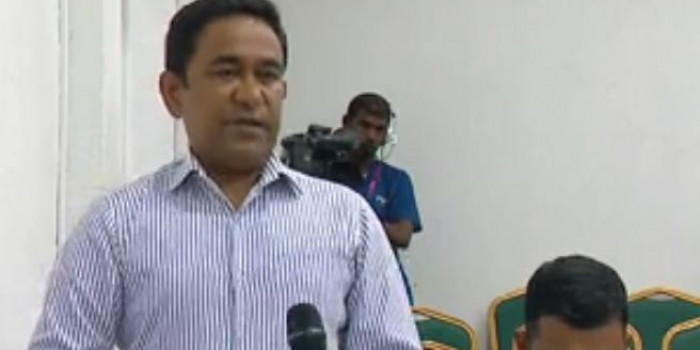 President Yameen's trial scheduled for 17th November
President Yameen's trial scheduled for 17th November
Estimated time to read the article : 0 min, 46 secs
The Criminal Court of the Maldives has scheduled former President Abdullah Yameen Abdul Gayyoom's trial for 17th November 2019.
Previously the final hearing of the money laundering case against him was scheduled to be held on 5th November. However few hours before the trial, the Judicial Service Commission suspended the Chief Judge of the Criminal Court who was presiding over the case.
The JSC suspended the judge citing a disciplinary issue. However many believe that the JSC is trying to influence the verdict in this case.