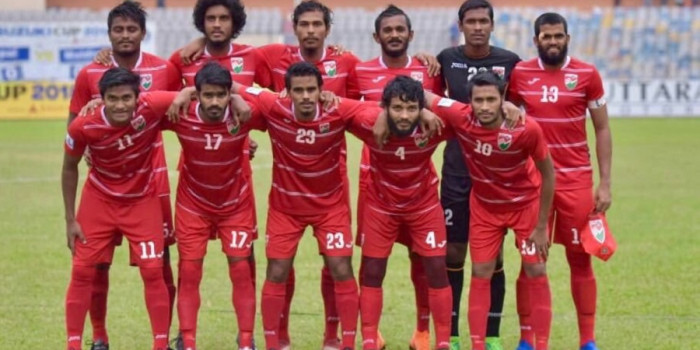 Maldives beats Guam
Maldives beats Guam
Estimated time to read the article : 0 min, 56 secs
Maldivian football team has won against Guam in the World Cup qualifiers held today.
Maldives scored 3 goals while Guaam scored one goal. The first goal was scored by Maldives in the 24th minute. The goal was scored by Samooh with an assist from Ali Ashfaq. The second goal was an own goal by Guam.
Guam scored their only goal in the second half of the match. While Maldives played well in the match, they were able to score only one more goal against Guam. The last goal was scored by Ali Ashfaq of Maldives. This was his 54th goal to the national team of Maldives.