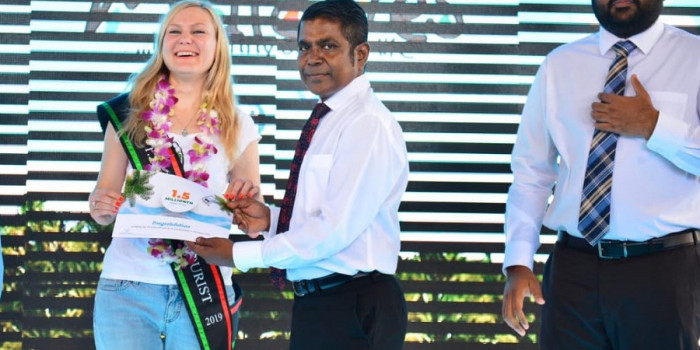 Maldives welcomes 1.5 millionth tourist
Maldives welcomes 1.5 millionth tourist
Estimated time to read the article : 0 min, 40 secs
Maldives has welcomed the 1.5 millionth tourist to the Maldives.
A ceremony was held to welcome the Russian tourist at Velana International Airport. The government's target for this year was to bring 1.5 million tourists.
MMPRC engaged in many activities to advertise Maldives this year. They took part in road shows held in 33 cities. In addition MMPRC also invited journalists from various countries to Maldives to give exposure to the tourism industry of Maldives.