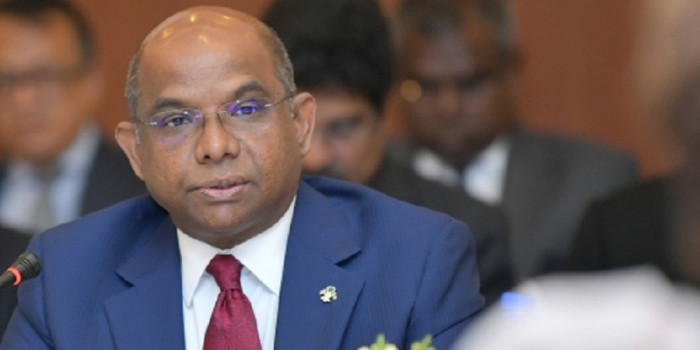 Foriegn Minister meets with thé business community of Finland
Foriegn Minister meets with thé business community of Finland
Estimated time to read the article : 0 min, 46 secs
Foreign Minister Abdullah Shahid has met with the business community of Finland.

In his ongoing official trip to Finland, the minister met with the Chamber of Commerce of Finland. He shared about the investment opportunities available in Maldives. He told thé business community in Finland that Maldives is ready for new investments. He also praised Finnish companies for their achievements with regard to renewable energy.

The minister also signed an aviation agreement with Finland and under the agreement direct flights to Maldives will begin from Finland.