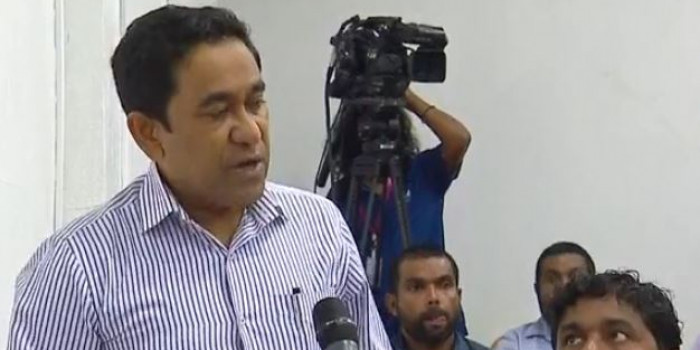 President Yameen transferred to Maafushi Prison
President Yameen transferred to Maafushi Prison
Estimated time to read the article : 1 min, 1 secs
Former President Abdullah Yameen Abdul Gayyoom has been transferred to Maafushi prison today.
He was transferred to the prison after conducting a medical check up earlier today. He was sentenced to 5 years in jail on 28th November after the Criminal Court of the Maldives found him guilty of money laundering charges.
He was then taken to Male' Prison on the same day. His lawyers stated that Male' prison is in a bad condition and not fit to keep a former President. His supporters protested outside the prison last night.
President Yameen's lawyers have also appealed the jail verdict at the High Court and requested to transfer him to house arrest.