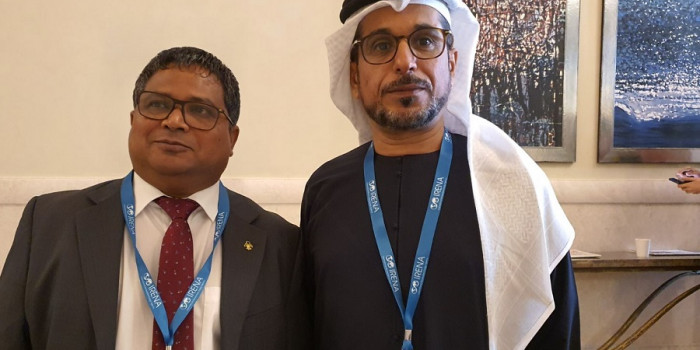 Abu Dhabi Fund to grant USD 14 million to conduct waste to energy project in Addu
Abu Dhabi Fund to grant USD 14 million to conduct waste to energy project in Addu
Estimated time to read the article : 1 min, 12 secs
Abdu Dhabi Fund for Developed (AFD) has decided to grand USD 14 million to conduct a waste to energy project in Addu City.
The money will be granted through the International Renewable Energy Agency IRENA. AFD announced their decision to grant the money to Maldives yesterday.
It was announced during the 10th assembly of IRENA held at Abu Dhabi yesterday. Environment Minister Dr.Hussein Rasheed Hassan and Maldivian ambassador to UAE Dr.Hussein Niyaz took part in the assembly.
Under the waste to energy project in Addu, non-organic waste from Addu, Fuvahmulah and Huvadhoo Atoll will be used to generate energy and water. The government of Maldives proposed to conduct this project in 2019.
In 2020, IRENA granted 105.4 million dollars to 8 countries under an initiative to conduct projects related to renewable energy in developing countries.