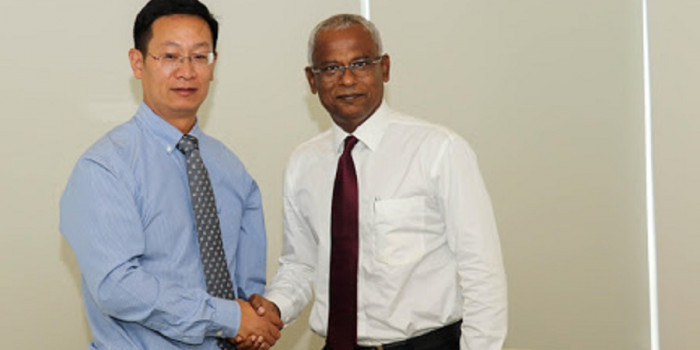 Responses to tackle covid-19 in Maldives is impressive: Chinese Ambassador
Responses to tackle covid-19 in Maldives is impressive: Chinese Ambassador
Estimated time to read the article : 2 min, 28 secs
Chinese Ambassador to the Maldives Zhang Lizhong has said that the responses to tackle covid-19 in Maldives is impressive.
In a tweet earlier today, the ambassador said that the Maldivian responses to tackle the virus are challenging but impressive. He said that time will tell that Maldives is with China in this.
He said that that China proves through time that resolute actions bring results. China has taken impressive measures to tackle the corona virus. A total of 80,000 people got infected in China while 71,000 people were cured. In china 3249 died due to the virus.
Measures taken to combat the virus in China includes locking down 16 cities in Hubei province and restricting movements in various other cities. In the last two days no one got positive in China.
China's fear however is imported cases from other countries. China has imposed strict measures on people coming into the country from abroad. Chinese Ambassador to the Maldives also said that one country wasted two months without taking any measures against the virus. Though he did not name a country it seems that he was talking about the United States of America.
So far in Maldives 13 people were found positive for the virus. All the positive cases are foreigners. Nine out of the thirteen people are Italians and there is one person each from UK, South Africa, Turkey and Germany.
Government of Maldives has announced a state of medical emergency in Maldives and closed schools, universities, public parks, mosques and food outlets.
So far the virus has been seen in 157 countries and 254,000 people have been infected by the virus. A total of 10447 people has died from the virus.