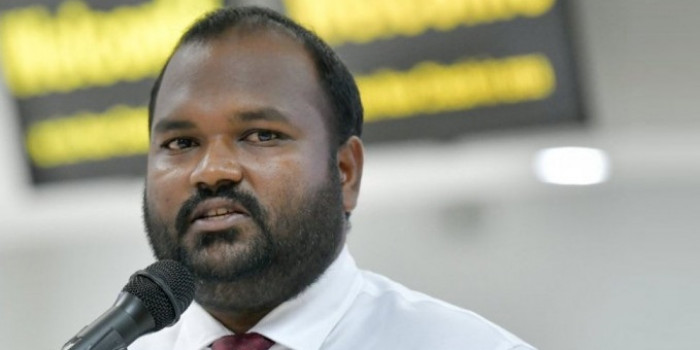 More than 5000 people wants to return to the atolls from Male' : Ali Waheed
More than 5000 people wants to return to the atolls from Male' : Ali Waheed
Estimated time to read the article : 1 min, 32 secs
Tourism Minister Ali Waheed has stated that more than 5000 people wants to return to the atolls from Male'.
Speaking at a press conference held today Ali Waheed stated that, when the government published the procedure to return back to the islands, more than 5000 people applied for that. He said that however, the government requests everyone to refrain from travelling these days.
He said that however, those who need to travel back urgently will be allowed to leave after completing 14 days quarantine in quarantine facilities in Male' area. He said that they have arranged 500 rooms in guest houses in Male' region for that purpose.
Speaking at the same press conference, Imran Abdullah said that the government will work with local councils to make arrangements for those who would like to leave Male'. He said that however priority will be given to those who came to Male' after 1st April and those who came to Male' for medical purposes and are stuck in Male' due to the lock down.