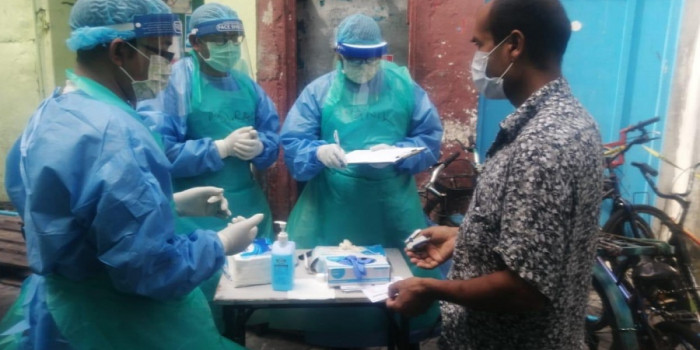 94 people recovers while 22 positives for covid-19
94 people recovers while 22 positives for covid-19
Estimated time to read the article : 0 min, 38 secs
Health Protection Agency has announced that 94 people recovered from covid-19 today while 22 were tested positive.
Among the 22 positive cases, there are 9 Maldivians, 9 Bangladeshis, two Nepalese, 1 Indian and 1 citizen from Thailand.
So far 1311 people has recovered from covid-19 in the Maldives.
A total of 2035 people has been tested positive in the Maldives. At the moment 714 people are undergoing treatment while 8 people passed away from the disease.