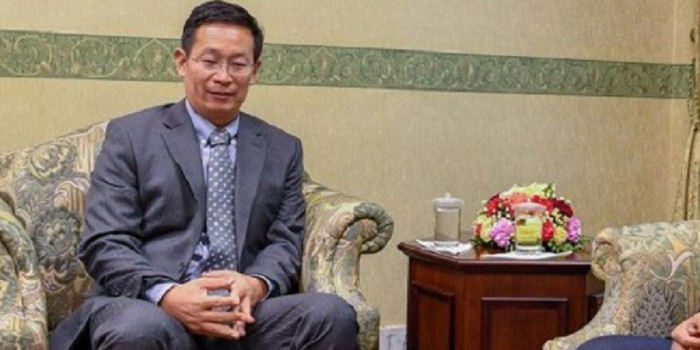 China-Maldives relations is of mutual benefit: Ambassador Zhang
China-Maldives relations is of mutual benefit: Ambassador Zhang
Estimated time to read the article : 1 min, 1 secs
Chinese Ambassador to the Maldives His Excellency Zhang Lizhong have stated that China-Maldives relations is of mutual benefit and that it is not a zero-sum game.
The ambassador said this on twitter after sharing a report on "The Diplomat" which asks whether India has won the match over Maldives.
Ambassador Zhang stated that China's cooperating with developing countries are for common development and not for playing one partner against each other.
He also cautioned not to let that type of narrow minded and dangerous mentality dominate the relations.
China has been a development partner for the Maldives for a long time and has helped in various large-scale projects in the past few years.