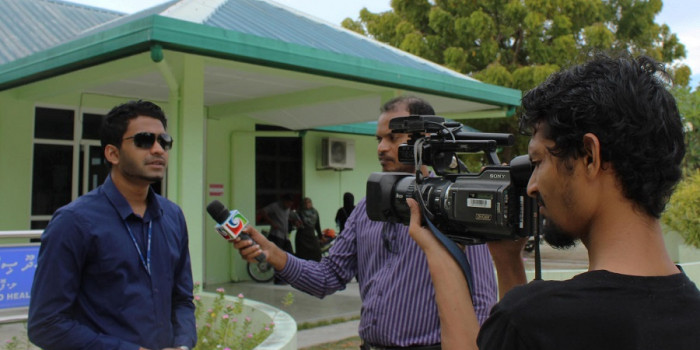 We need executive and extended role of educated healthcare professionals in the Ministry - Dr. Wisham
We need executive and extended role of educated healthcare professionals in the Ministry - Dr. Wisham
Estimated time to read the article : 1 min, 58 secs
* Auditor General's Preliminary report find's major issues in management of finances in purchase of ventilators.
* Minister of Health Abdulla Ameen has voluntarily stepped down from his duties after the investigation was initiated.
As the parliament and relevant authorities are probing into the management of the finances of the Ministry of health, health care professionals are voicing their concerns about the Ministry's leadership at the current pandemic.
https://twitter.com/Dr_wisham/status/1296951935153709057
In a recent tweet quoting the statement by Dr. Shah Mahir, Dr. Mohamed Wisham voiced his concerns on the importance of the Ministry's executives to constitute of educated healthcare professionals and the urgent need of their services in the current state of pandemic.
Apart from Dr. Wisham, Former Deputy Minister Dr. Abdulla Waheed voiced his concerns on the nature of suspension of Dr. Shah Mahir.
https://twitter.com/abdullahwaheed/status/1295554868799651843
Former Vice President of the Human Rights commission Ahmed Tholal, also noted his disdain in the suspension of Dr. Shah Mahir.
All the members of The Bid Committee along with the Minister of state Dr. Shah Mahir, has been suspended by the President's office in the aftermath of the ventilator scandal that unfolded after the Auditor general's report.