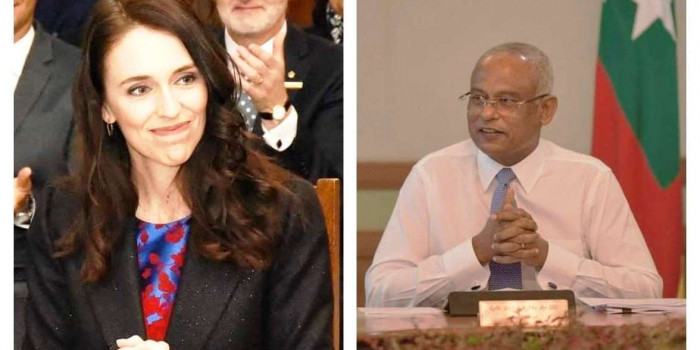 President Congratulates New Zealand PM on Re-election
President Congratulates New Zealand PM on Re-election
Estimated time to read the article : 1 min, 27 secs
President Ibrahim Mohamed Solih has sent a message of congratulations to the Prime Minister of New Zealand, Jacinda Ardern, on her re-election to office. The President's message reads as follows:
Excellency,
I congratulate New Zealand's Labour Party for their exceptional performance in the country's general elections and on your re-election as Prime Minister. I believe your victory reflects how effectively you have risen to the challenges of leadership, not least in your Government's excellent handling of the Covid-19 pandemic, which has been met with justified praise from the world over. The Government and people of the Maldives join them in expressing our admiration.
As your new term begins I am eager to take forward the friendly partnership between the governments of the Maldives and New Zealand. I have no doubt that the coming years will witness that partnership continue to strengthen. I also take this opportunity to express my well-wishes for Your Excellency's continued good health and fortune.