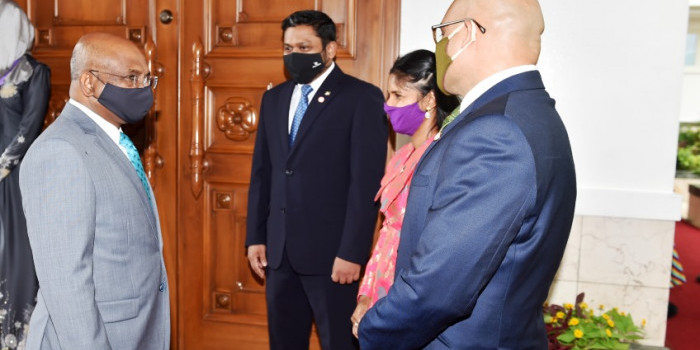 The American policy is selfish and a danger to the foreign affairs of countries with peace: China
The American policy is selfish and a danger to the foreign affairs of countries with peace: China
Estimated time to read the article : 1 min, 50 secs
China has stated that the selfish and overpowering policy of America is a threat to the peaceful and well-maintained countries and their foreign affairs.
In a statement released by China's embassy at the Maldives, they asserted that Trump's government's foreign policy, which is supposedly made to benefit the Muslim community, is false. This statement was released by the ambassador from China to Malives, Zhang Lizhong, on his Twitter account.
In the statement, he made promising accusations regarding Pompeo, the Secretary from the US, for spreading political rumors on the china-Maldives relationship and as well as creating all kinds of lies. Moreover, it articulates that Pompeo openly pressures middle and small countries to takes sides, and his claim that the US respects sovereignty is a joke.
Contemplating the Maldives, the statement expresses that it is a right for every country to possess a developed and independent, peaceful foreign policy. They also implied how the Indo-pacific alliance, which consists of America, India, and several other South Asian countries, is creating conflicts and increases the geopolitical competition.
By concluding the statement, they contended that China's developments are nothing but an opportunity and a mutually beneficial partnership between China and Maldives will convey benefit to both nations.