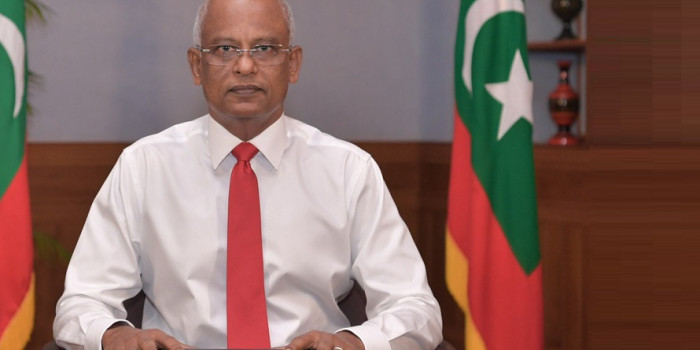 President announces arrival of first batch of Covid-19 vaccines, thanks Indian Government
President announces arrival of first batch of Covid-19 vaccines, thanks Indian Government
Estimated time to read the article : 1 min, 31 secs
President Ibrahim Mohamed Solih has this afternoon announced the arrival of the first shipment of Covid-19 Maldives from India. He was speaking to the nation with the latest developments on the Covid-19 response.
100,000 doses of the Covishield vaccine arrived in the Maldives this afternoon, shortly after the President's remarks. Covishield is based on the Oxford-AstraZeneca vaccine, co-developed by the Oxford University and AstraZeneca to combat Covid-19. Speaking on this, President Solih thanked the Indian people, its Government and Prime Minister Narendra Modi for the generosity.
On this note, President Solih assured that the government would secure enough doses of Covid-19 vaccines to cater to the entire population of the Maldives, including residents and foreigners. He affirmed that the government would provide vaccination at no cost. The rollout of the vaccines would commence in the coming months.
The President highlighted the government's continuous efforts over the past 10-months in response to the pandemic. Concluding his remarks, the President encouraged the public to continue adhering to the guidelines of health professionals.