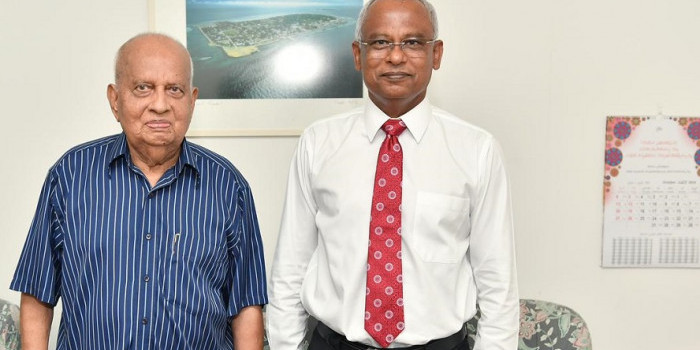 President conveys condolences to family of (late) Ibrahim Rasheed
President conveys condolences to family of (late) Ibrahim Rasheed
Estimated time to read the article : 0 min, 58 secs
President Ibrahim Mohamed Solih has extended his condolences to the family of (late) Ibrahim Rasheed, state dignitary and honouree of the Order of the Distinguished Rule of Izzuddin. Ibrahim Rasheed, 92, passed away this afternoon at his residence.
Following the news, President Solih telephoned his children, Aishath Rasheed and Mohamed Rasheed. During the call, the President stated that he heard the news with a heavy heart and described Ibrahim Rasheed's passing away as a loss to the nation.
This afternoon, President Solih paid a visit to H. Karankaage, Ibrahim Rasheed's residence, to pay his last respects. He also met with the grieving family and extended his heartfelt condolences.