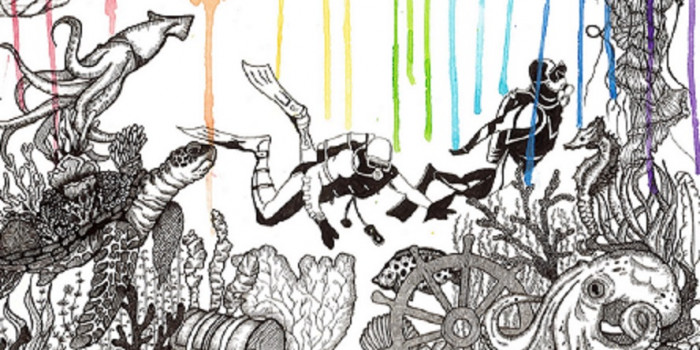 Procure Plus announces winners of 'uniPIN Young Artist Challenge'
Procure Plus announces winners of 'uniPIN Young Artist Challenge'
Estimated time to read the article : 3 min, 7 secs
Procure Plus has announced the winners of uniPIN Young Artist Challenge, which was held in the month of March to mark the of launching of uniPIN in the Maldives. The challenge was open for 10-to-18 year olds nationwide and had 83 participants from 6 atolls including Raa, Kaafu, Faafu, Vaavu, Laamu & Addu.
The competition required submission of artwork using uniPIN pens & any other complementary medium such as watercolour.
Winners of the competition are:
First Place: Aishath Amna Ali, Age 16 from Ghaazee School.
Second Place: Alaa Mohamed Shahid, 12 from Thaajuddeen School.
Third Place: Hasna Abdulla Saeed, 15, Thaajuddeen School.
The three lucky winners received cash prizes of MVR 5000, MVR 3000 and MVR1000 for first, second and third place respectively. Furthermore, Children who achieved the Top 10 marks also got 10% Discount card from Procure Plus on uniPIN products for a period of one year.
Shimanie Shareef is the official independent judge of the competition, who is the owner & art teacher of Creative Jous, an online art studio for all ages.
"I saw a lot of emerging creative talent and skill within these young kids. It was also great to see works from all over the Maldives being submitted for the competition. I hope there will be more support from other institutions to aid artists and help us create a substantial art community for creative enthusiasts," she stated while speaking about the competition & the artworks.
The uniPIN is a fine line drawing pen by Uniball that comes in various nib sizes and colours including black, greys, sepia, and most recently red & blue. Featuring Uniball's signature water resistant Super Ink, this pen can be used with water colour.
The PIN is loved by professional artists and illustrators, graphic artists, architects and amateur hobbyists alike Procure Plus is the authorized distributor of Uniball and Posca by Uni Mitsubushi Japan in Maldives.