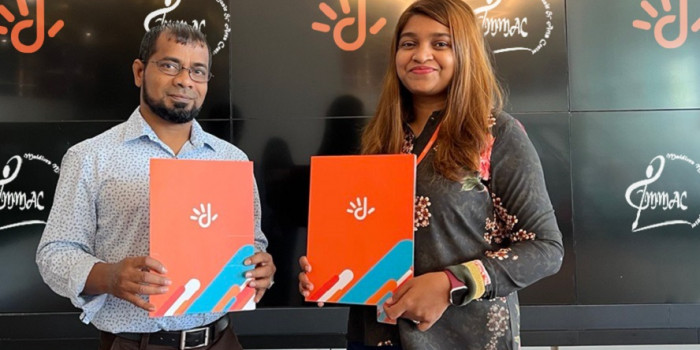 Dhiraagu signs as the Digital Partner for 'Madhaha Ran Adu' Program
Dhiraagu signs as the Digital Partner for 'Madhaha Ran Adu' Program
Estimated time to read the article : 1 min, 23 secs
Dhiraagu has signed as the Digital Partner for the upcoming 'Madhaha Ran Adu' program initiated by Maldives Music & Arts Center to be aired this Ramadan.
Madhaha Ran Adu is an annual children's Madhaha competition that has gained wide popularity and recognition across the country since its launch in 2020. The aim of the competition is to recognize and provide a platform for young talents as well as promote the Islamic faith through singing, among youngsters.
This year, over 90 participants from across the country will be competing. The program will be aired on VTV every Saturday, Monday and Wednesday from4.15pm to 4.45pm and repeat on every other day till the end of Ramadan. The program's episodes will also be available to view on DhiraaguTV's Video-On-Demand (VoD) platform.
Dhiraagu continues to support programs and events that promote Islamic values and contribute to raising younger generation that is proud of their Islamic values.