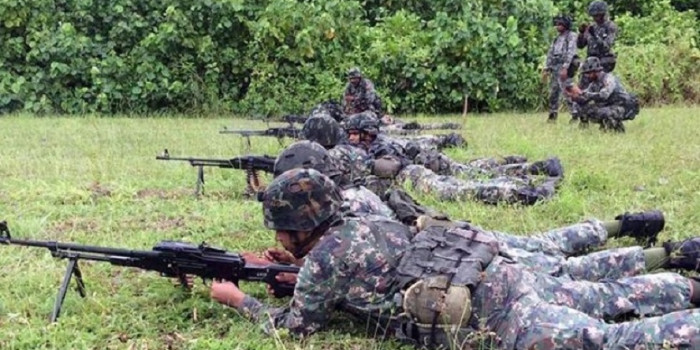 Maldives, U.S. troops set to begin Tempest Wind 2022
Maldives, U.S. troops set to begin Tempest Wind 2022
Estimated time to read the article : 3 min, 36 secs
MALE, Republic of Maldives — The Government of Maldives and the United States will embark on Tempest Wind 2022, a bilateral, interagency counterterrorism exercise which will take place within the Central Area and waters of Malé, Maldives, August 7 to 18.
The United States extends our gratitude to the Republic of Maldives for once again serving as host to this training exercise. Tempest Wind 2022 is the eleventh iteration of the Tempest Wind series of exercises; this is the fourth time it is being hosted in Maldives.
Staffs in Maldives and Hawaii will participate in complex events designed to rehearse counterterrorism (CT) strategy, including senior decision-making and tactical responses, in order to develop joint capabilities and deepen the bilateral relationship. The exercise will test and improve the ability of both nations to rapidly plan, coordinate, and conduct CT operations. The Mission Rehearsal also includes a command post exercise that tests the Maldivian and U.S. forces' ability to plan, command, and communicate with each other in a simulated environment.
The experience gained during Tempest Wind 22 complements our mutual training interests and the combined ability to respond to crises across a range of military operations. The training is tailored to help the region's security forces work together in responding to terrorist incidences, while deepening the CT partnership between the United States and Maldives. Events like Tempest Wind provide a solid foundation for continued regional peace and security.
These exercises are part of U.S. Indo-Pacific Command's military-to-military engagement program and are conducted with nations throughout the Indo-Pacific region, allowing U.S. forces to increase their own skills in diverse environments. This training will bolster the collective security and defensive capabilities of the bilateral relationship.
COVID-19 mitigation remains a priority for both nations. U.S. forces will comply with all COVID-19 travel regulations and will implement protective mitigation plans, remaining flexible so we can rapidly respond and adapt to changing circumstances on the ground.
Robust theater exercise programs demonstrate U.S. commitment to defending the rules-based international order, highlight our resolve to our partners, and build relationships between our forces. Tempest Wind strengthens international partnerships and regional partners' ability to rapidly respond to crises throughout the region, promoting a free and open Indo-Pacific that brings peace, stability, and prosperity to all.