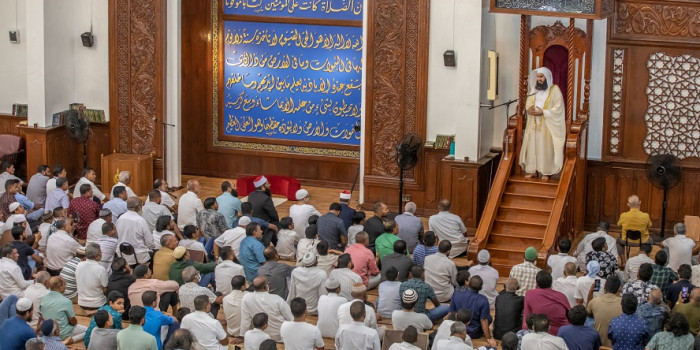 Mufti Menk Led Friday prayer in Male', Maldives
Mufti Menk Led Friday prayer in Male', Maldives
Estimated time to read the article : 1 min, 14 secs
World Famous Islamic scholar, Mufti Menk led today's Friday Prayer at Masjid Mohamed Thakurufaanul Auzam in Malé. Unlike other Fridays, the mosque's main hall was filled to capacity by midday.
A student in the tenth grade told me that he comprehended today's sermon much better because the Mufti used simple English, and there was excellent flow from one sentence to the next.
Another noteworthy thing in his sermon was that he used only the relevant parts of the Quranic verses so that the congregation could concentrate better. After the Friday prayer, many people met him and shook his hands.
Tonight, he has given a religious lecture at Alimas Carnival. Thousands of people were there to listen his lecture.
Mufti Menk has won the admiration of many Maldivians. Miadhu notes that his lectures are always well-attended.