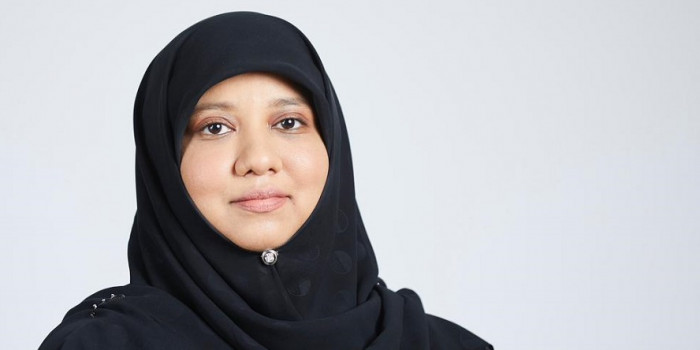 Professor Dr. Aishath Muneeza becomes first female Maldivian professor
Professor Dr. Aishath Muneeza becomes first female Maldivian professor
Estimated time to read the article : 3 min, 10 secs
INCEIF University established by Bank Negara Malaysia specialised in Islamic finance has promoted Associate Professor Dr Aishath Muneeza as professor making her as the first female professor of Maldives.
Professor Dr Aishath Muneeza of INCEIF is one of the key founders of Islamic finance in Maldives and she is the first female Deputy Minister of Ministry of Islamic Affairs and the first chairperson of the Hajj Pilgrimage Fund of Maldives.
She is the former Deputy Minister of Ministry of Finance and Treasury. she was also the chairperson of Maldives Centre for Islamic Finance. She has published books and numerous articles on Islamic Finance and her research areas include legal studies & corporate governance applicable to Islamic Finance.
She structured the first corporate sukuk, sovereign private sukuk and first Islamic Treasury instrument for the government of Maldives and she has played the key role in offering of Islamic finance products by more than thirteen institutions. She also designed the first Islamic microfinance scheme offered in Maldives. She sits in Shariah advisory committees of financial institutions offering Islamic financial services such as Islamic hire purchase and takaful.
She also holds the position of chairperson of three different in-house Shariah committees. She was the chairperson of Shariah Advisory Council of CMDA, the capital market regulatory authority of Maldives from 2011-2022.
She is a registered Shariah Adviser for structuring capital market instruments in Maldives. The Islamic capital Market framework of Maldives was designed by her. She has won numerous national and international awards for her service in Islamic finance industry including the Rehendhi award, the highest award conferred to women by the government of Maldives.
She is also a role model and a mentor for females who aspire to build their careers in Islamic finance industry. She is an invited speaker in Islamic finance conferences and events held in different parts of the world.
She is listed in 2017 as number seven among the 50 Influential Women in Business and Finance by ISFIRE which is an official publication of Islamic Bankers Association based in London and she is among the most influential 500 in Islamic Economy. She is a member of the Association of Shariah Advisors in Islamic Finance Malaysia (ASAS), Malaysia.