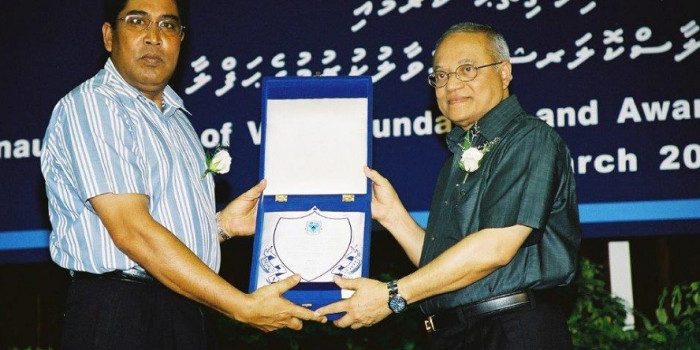 Villa Group's Commitment to Empowering Maldivian Youth
Villa Group's Commitment to Empowering Maldivian Youth
Estimated time to read the article : 3 min, 29 secs
As the world marks International Youth Day, it's a fitting moment to acknowledge the commendable efforts of organizations and individuals dedicated to nurturing the potential of our younger generation. In the Maldives, a standout example of this commitment is our own Villa Foundation. Over nearly four decades of operation of Villa Group and under the visionary guidance of our Chairman Qasim Ibrahim, empowering youth has remained a cornerstone of our company ethos. Through scholarships, grants, financial assistance, and opportunities, we have consistently paved the path for the Maldives' future leaders.
Since its inception, Villa Foundation has recognized the significance of investing in the aspirations of Maldivian youth. Central to Villa Foundation's approach is a dynamic alignment with the evolving needs of the Maldivian economy. Each year, a rigorous needs analysis guides their scholarships, grants, and financial assistance, ensuring resources are channeled where they yield maximum impact. A diverse range of fields, including Medicine, Law, Sciences, Engineering, Accounting, Governance, Fisheries, and Hospitality, is carefully prioritized by Villa Foundation based on the specific needs of the Maldives.
In addition to providing assistance, scholarships, and grants for courses in the Maldives, Villa Foundation has also facilitated aspiring students to study abroad in over 30+ countries. This strategic emphasis not only enriches students' knowledge and experiences but also ensures that the skills and expertise acquired abroad contribute to furthering the development of the Maldives upon their return.
The commitment to youth empowerment isn't limited to Villa Foundation alone; it's a fundamental principle upheld by Villa Group across all its endeavors. Villa College and Villa International High School were established to provide holistic educational opportunities, fostering a culture of learning and growth across the Maldivian community. These institutions stand as tangible reflections of Villa Group's dedication to shaping the future of the Maldives and contributing to the community's ongoing progress.
On International Youth Day, Villa Foundation's remarkable contributions to youth empowerment in the Maldives serve as an inspiring example of how corporate social responsibility can drive meaningful change. Chairman Qasim Ibrahim's visionary leadership and Villa Group's commitment to nurturing the country's youth have not only empowered countless individuals but have also laid the foundation for a brighter and more prosperous future for the Maldives. As the legacy of Villa Foundation continues, the impact of its efforts will undoubtedly reverberate through generations, shaping leaders who will guide the nation toward greater heights of success and progress.