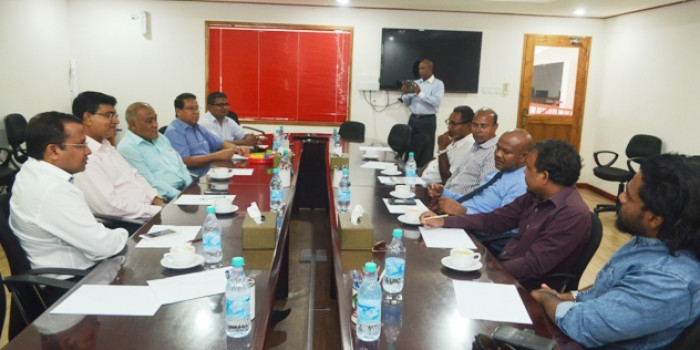 Maldives Trade Union joins coalition
Maldives Trade Union joins coalition
Estimated time to read the article : 1 min, 4 secs
Maldives Trade Union has joined the coalition formed in defence of the constitution and law.

At a meeting held at the Jumhooree Maalan at M. Kunooz, Maldives Traders Union stated that preserving the constitution is an obligation upon everyone. They said that they joined the coalition made between Jumhooree Party and MDP to uphold this constitutional obligation.

"We believe that Civil Societies and Organizations should join this cause. We cannot have a prosperity and a future if do not uphold this constitution."

The Trade Union stated that they will give full assistance to JP and MDP to uphold and preserve the constitution.

Jumhooree Party's Deputy Leader Ameen Ibrahim called as many as groups and organizations and people to join the cause.