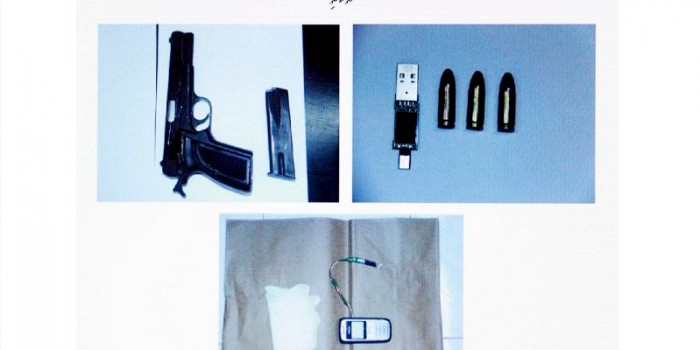 No serial number on the confiscated gun- Legal Team
No serial number on the confiscated gun- Legal Team
Estimated time to read the article : 1 min, 42 secs
Former Defence Minister Colonel (retired) Mohamed Nazim's legal team has said that they have been informed by the Police that there was no serial number on the gun confiscated from Nazim's residence.

A weapons expert said that if a weapon has no serial number then ammunition will not be sold for that weapon. "Guns or ammunition will be sold if there is a license," the expert informed.

Miadhu Daily understands that Maldives Police Service have not responded to the request by Nazim's legal team to analyze the forensic evidence found from Nazim's apartment including the weapons by a third party independent forensics expert.

Criminal Court concluded the hearings of the case and have ordered the Home Ministry to keep Nazim in custody until the court issues a verdict.

Meanwhile, Nazim was brought to Male' from Dhoonidhoo detention center and taken to the denitist's ward of ADK Hospital. Within an hour Nazim was taken to Dhoonidhoo.

Nazim was brought to Male' without any notice. As soon as the news reached Nazim's family and supporters, his wife, some family members, Jumhooree Party Deputy Leader Ameen Ibrahim, Galolhu Dhekun MP Ahmed Mahloof and some well-wishers visited the hospital.